A Week In Havana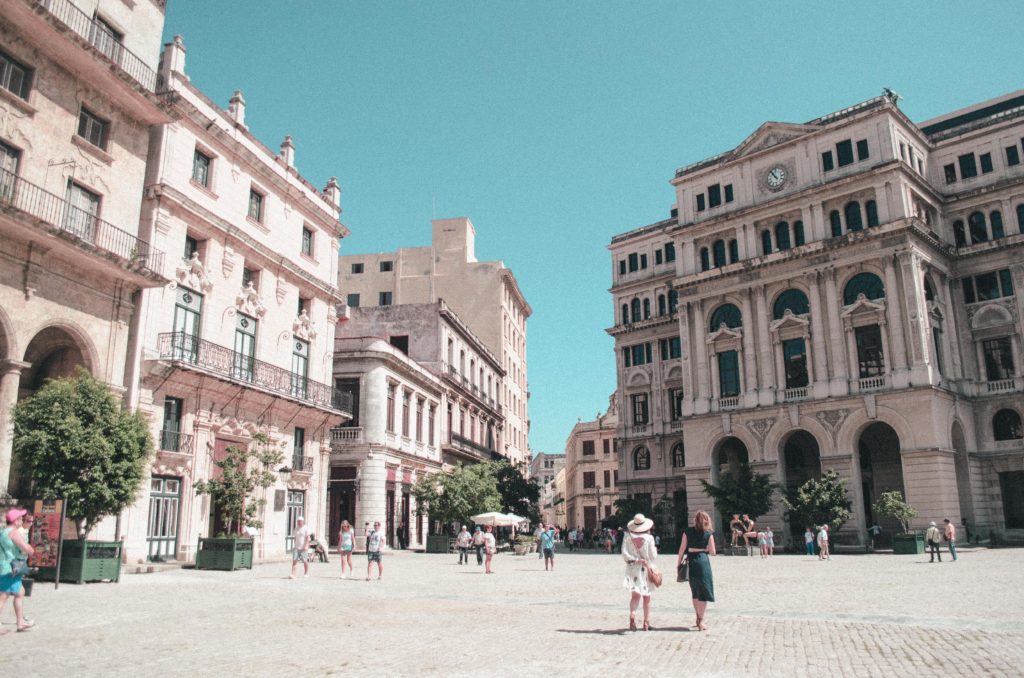 Cuba is one of the most beautiful places I've ever visited. The culture, people, food, and vibrant nightlife make it such a magical place that will forever have a piece of my heart. In July, two of my girlfriends and I went to Cuba for a 5 day adventure. I've broken down this post into a few categories and hope it helps you plan the most memorable trip. 
 

Where to Stay: 
We stayed at this Airbnb in Vedado. I would definitely recommend this Airbnb if it's open during your travel dates – the host was incredible and the location is perfect and easily walkable to most places on the list. Wifi can be purchased through the host, which makes it so much easier than having to get a ETECSA card. Cleaners come daily and restock the fridge with water/drinks, and the neighbor makes breakfast every morning for $5 (optional), but it's a full spread and so tasty. This was a huge perk and so convenient as it was challenging for us to find breakfast spots that were open early.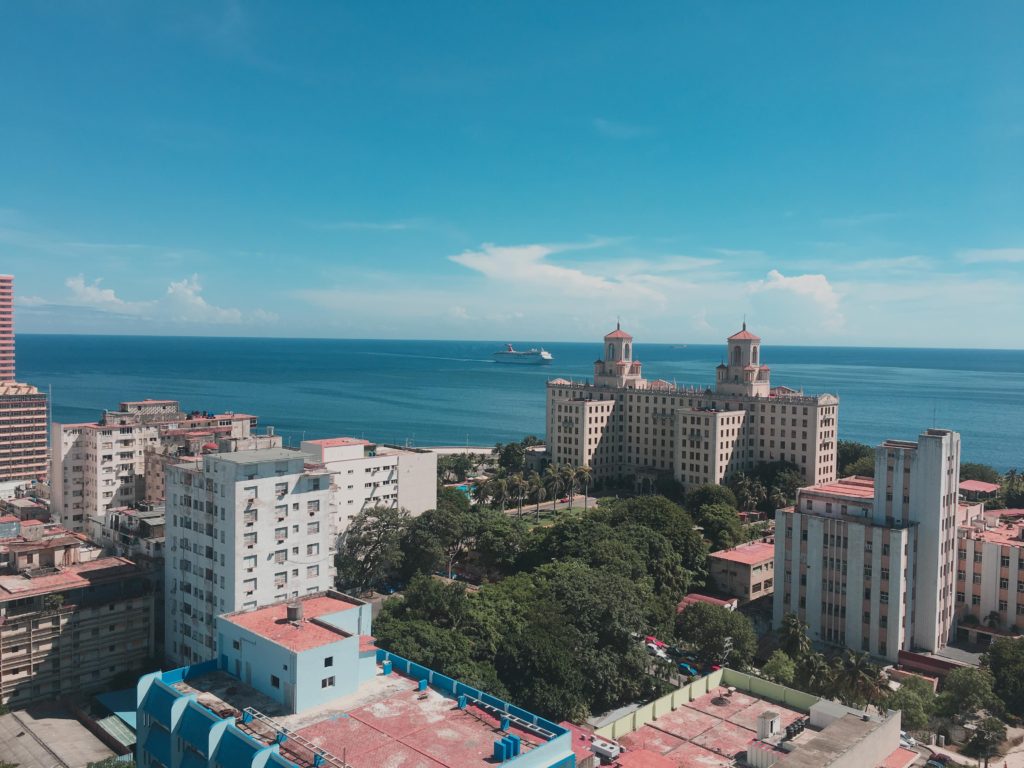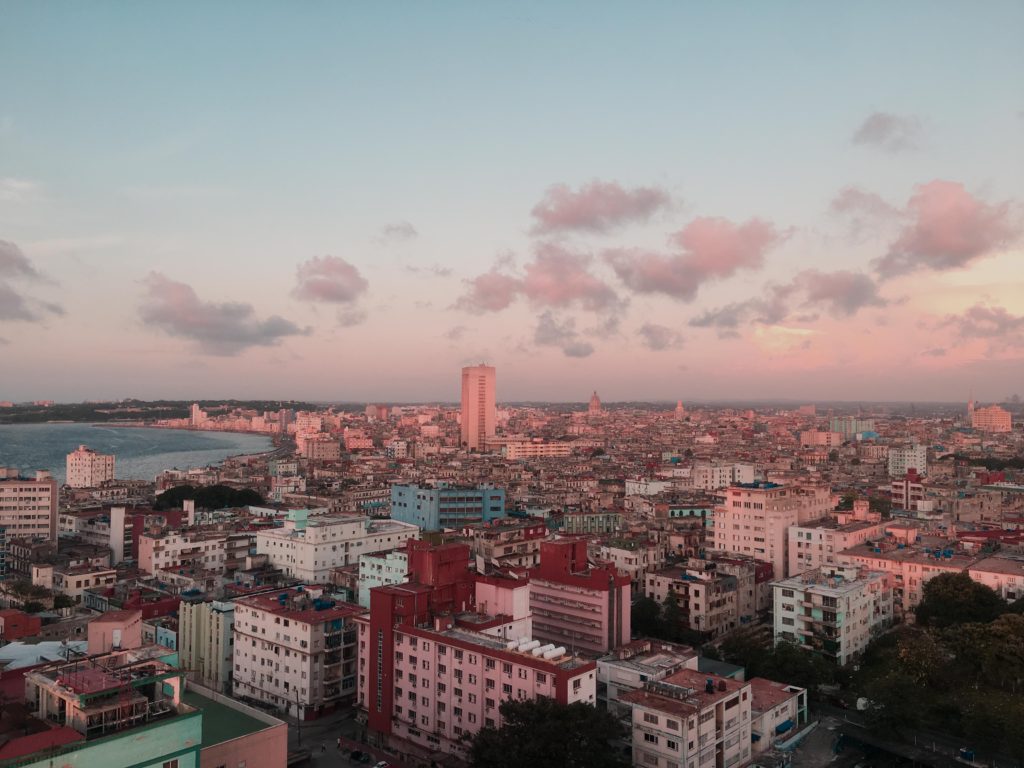 What to Eat:
 De Cameron – the first meal we had post flight. Delicious, but definitely more of a dinner spot. Ordered mojitos, margaritas, ropa vieja, camarón de coco y ginger.
Los Amigos – super quite, authentic cuban restaurant. Lots of families and music playing on the tvs. Hands down the best tamales i've ever had. Went here for dinner around 9:30pm and ordered the plantain appetizers, carne asada, and  ropa vieja (favorite spot for ropa vieja, it's cooked with lots of spice and peppers). This is super close to the Airbnb and walkable to the Jazz Club.
El Concinero – rooftop patio right next to FAC.  It's a good idea to hit these two on the same night, otherwise it's pretty far away from everything else.  It's recommended to make reservations, but we walked in at 8:30pm and didn't have a wait. 
Cafe O'Reilly – 

we dropped by here for a mid-day break while exploring Old Havana. Great spot for a bite to eat and a drink. They are known for their coffee; we all bought some to take home as gifts. 

O'Reilly 304 – hands down my favorite meal of the entire trip. The food, the vibe.. we loved everything about this place!
Cha Cha Cha– 

we ate here after the

Museo de Revolution

. It's really good and worth checking out. It wasn't originally on the list, we were looking for

Dona Eutima

but came across this first and we were way too hungry to keep searching. 

Cafe Laurent – this was next to Los Amigos. Solid option but not a must. We called the same day and got a reservation at 9pm. We ordered the garlic shrimp, shrimp cocktail, tostones with cheese ham and pineapple bomb (these are so bomb)! We weren't the biggest fans of the vibe here but the food was good!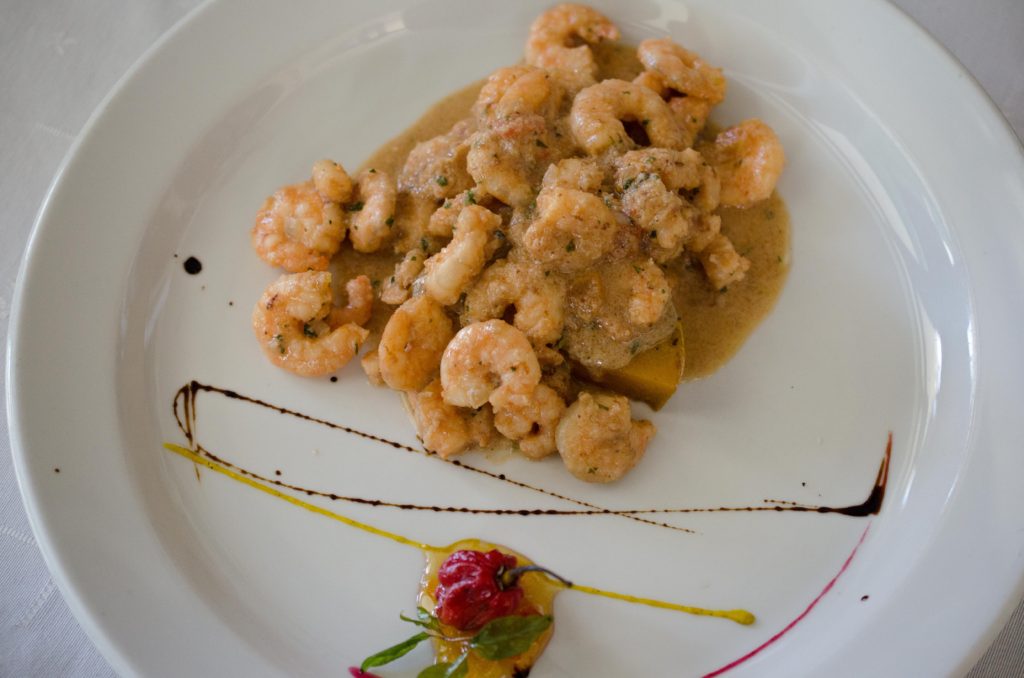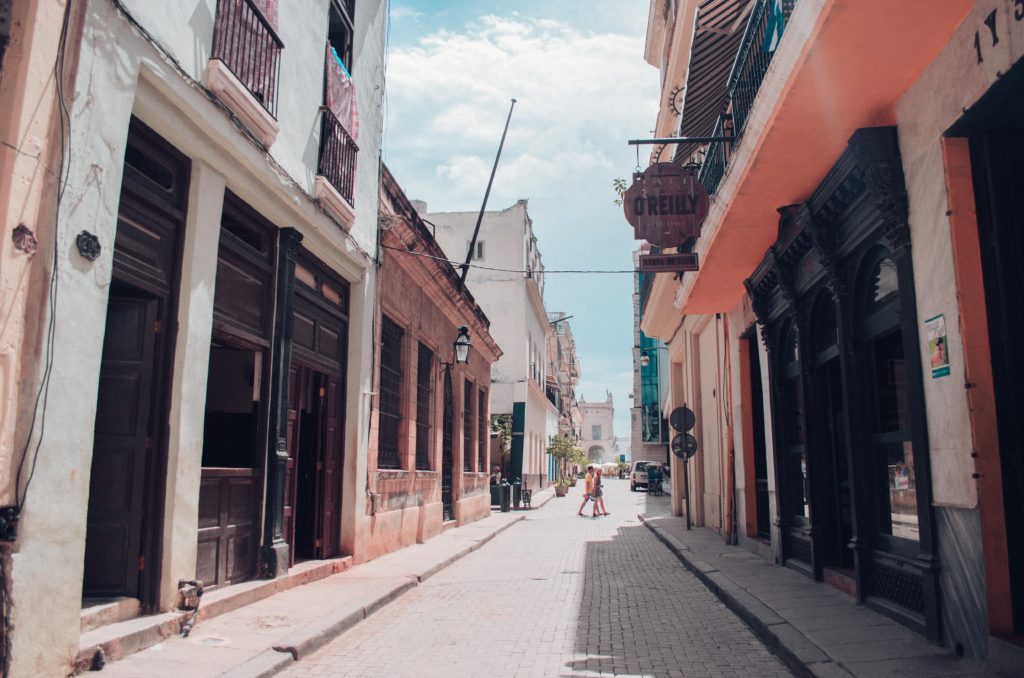 Nightlife + What to drink:
Hotel Nacionale – beautiful, 

historic hotel right off the Malecon in Vedado and walkable to the Airbnb. It's a bit more pricey than other spots in Cuba, but a great place to grab a drink outside. They also have a place to buy internet cards and wifi to use. On our last day in Cuba we ran out of money because we spent too much on cigars (who needs $90 worth of cigars?!).  We were going up to everyone at the hotel asking them if we could borrow money – obviously we looked pretty sketchy. After freaking out for a solid 20 minutes thinking we were going to be stranded, have to push back our flight and ask our parents to mail us cash, we met this amazing group of girls from New York that gave us some cash (we venmo'd them).  We will forever be grateful for them. We actually couldn't afford to eat dinner the last night but luckily we had a few Kind bars reserved.  Morale of the story: bring extra cash, you always need more than you think! 

Jazz Club – La Zorra y El Cuervo (the Fox and the Crow). This place is a must. It's one of my favorite spots of the entire trip. You enter through a British phone booth and pay $10 for entry (only on Friday's I think), but the $10 includes 2 drinks. The music and vibe is everything a jazz club should be. This has been a hot spot for major jazz performers since the 90s.
Fabrica del Arte Cubano (FAC) – this place was really awesome, would definitely make sure to go here. It's basically a warehouse with multiple different rooms and different types of art, live music, dancing, bars in each room. After we had dinner at El Concinero, we went to FAC around 10:30pm/11pm – which is when it really starts getting busy. Lines are the shortest between 

8-9pm. We waited in line for about 1.5 hours but there was a little mercado across the street so we bought some beers and chatted with the people around us. 

1830 – we are so sad we we didn't make it here – they were closed on the one night we tried to go. It's supposed to be one of the best salsa clubs in Cuba. Go dancing with the locals! 
La Bodeguita del Medio  – everyone says this is a must. We dropped by and peaked inside as we were walking around Old Havana, it's super touristy and crowded. It's been said that Hemingway drank his Mojito's here often. 
Old Havana –  take a stroll down the Malecon and wander around Old Havana. There will be live music everywhere and there is so much going on. We loved this area and I would definitely recommend spending some time here.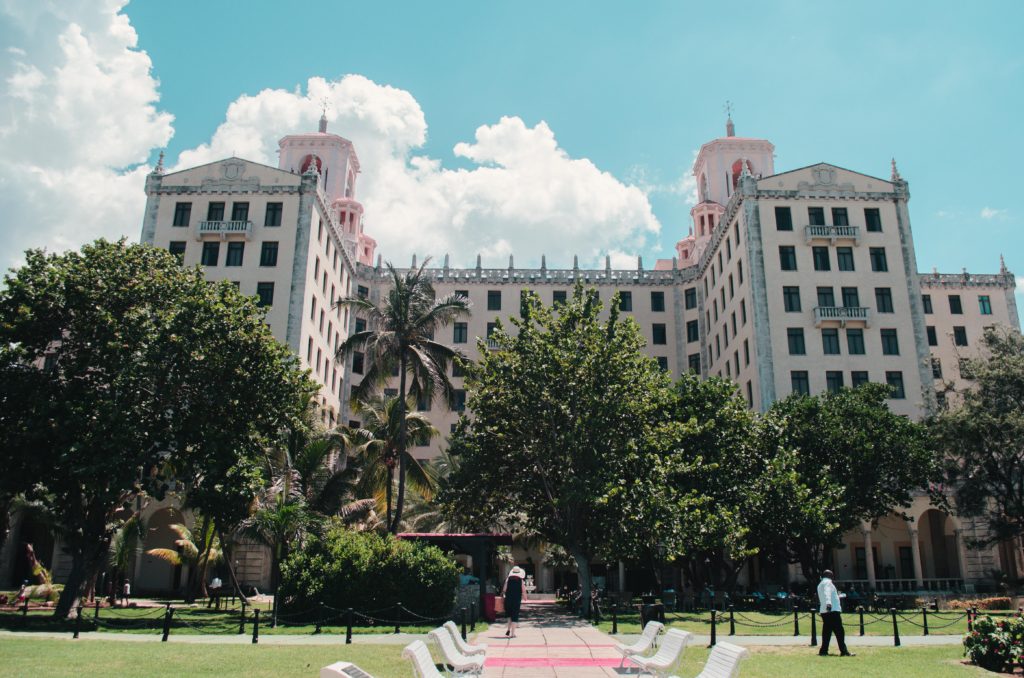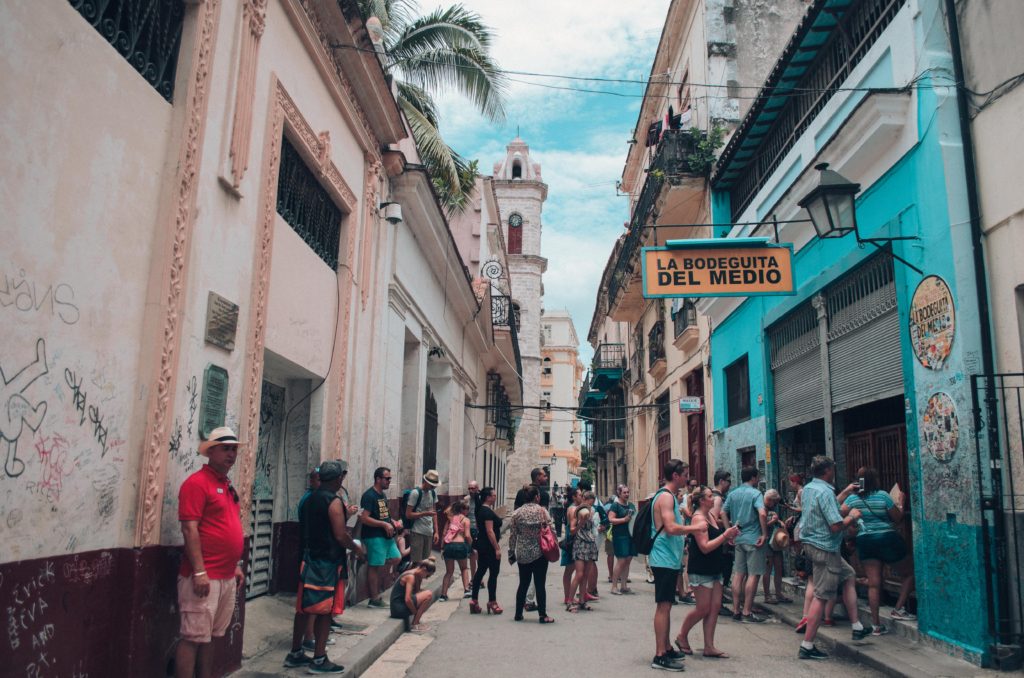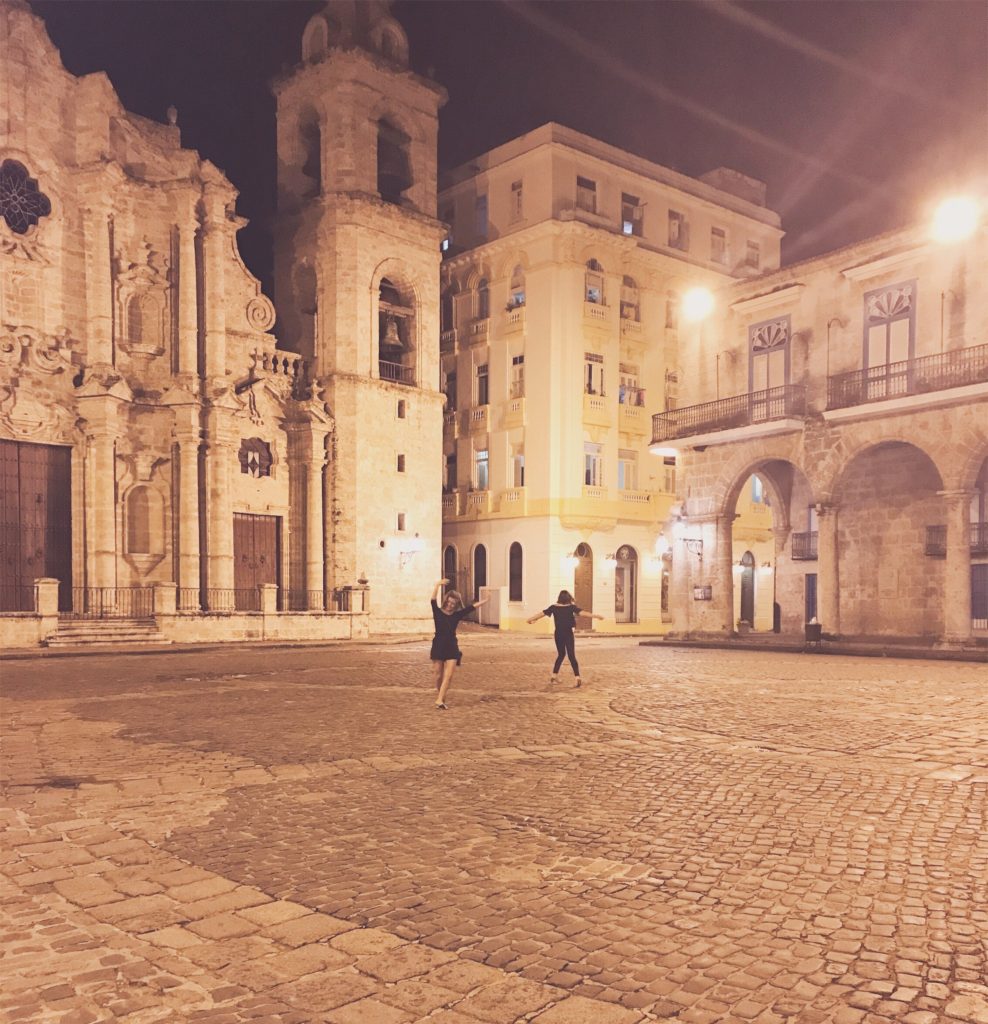 Day Trip: Viñales
We signed up for a day trip to Viñales through
Discover Vinales
 and it was the best thing we could have done. It was ~$150 for each of us and included an all day excursion, a private driver (Mario was amazing!), a tour of the cigar farms, and lunch at 
Finca Agroecologica El Paraiso. BEST. MEAL. EVER. 
Everything in Viñales Valley is organic and they don't use pesticides or machinery.  Mario shared so many facts with us during our drive. Like, farmer's can't actually kills cows, they're only allowed to use them for milk or reproduction. Only the government is allowed to kill cows. Also, the pink hotel,
Hotel Los Jazmines
, is the first hotel in Viñales and built in the 40s. During the revolution the government took over and made everything brick but wanted to keep some of the colonial architecture. Kind of cool!
Do the walking tour through the tobacco farm, (or go horseback riding). We did the walking tour and had the best time learning about the process and actually rolling our own cigars! I purchased 40 cigars for $90. Prices of the cigars vary depending on which packaging you choose. 
Definitely check out Palenque de los Cimarrones. It's a cave that turns into a dance club at night
. If you're staying the night in Viñales I definitely recommend. We drove by to check out the cave, but didn't stay for the party. On Saturday nights they do a cabaret show that starts around 10pm, and the club itself gets hopping around 11pm-midnight.
Mario 
stayed with us the entire day, and drove us around. I'm not sure if it was part of the original itinerary, but we took us to visit the botanical gardens and to a cute area that had a market with handmade goods and ceramics. On our way back our driver dropped by this little place on the side of the road and bought us a beer.  We made it back back to Havana around 7pm for dinner at El Cocinero then dancing at FAC!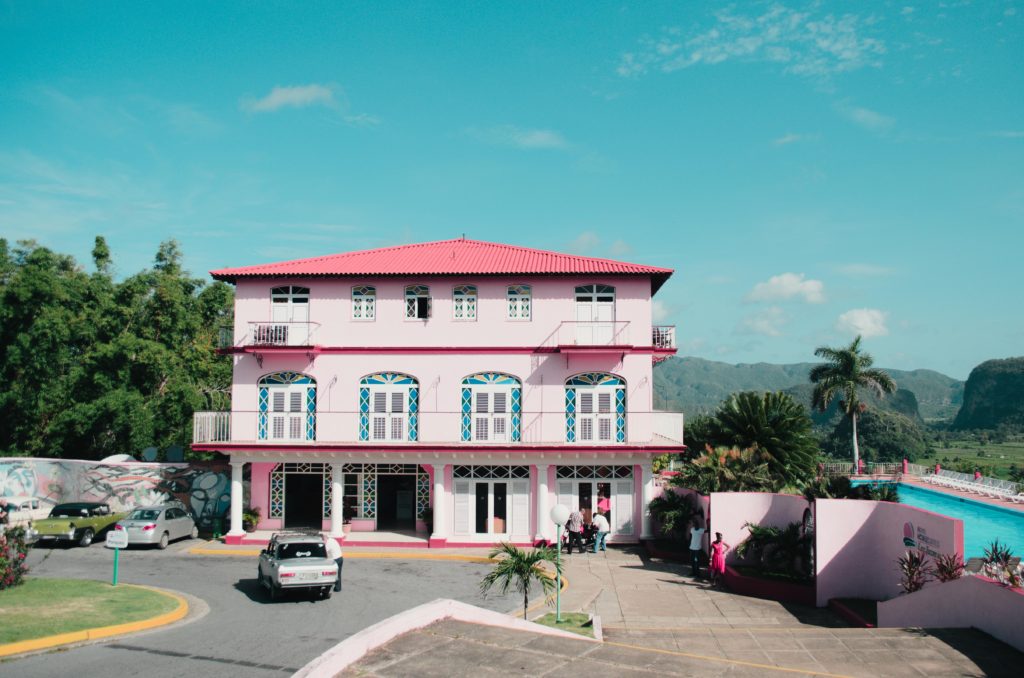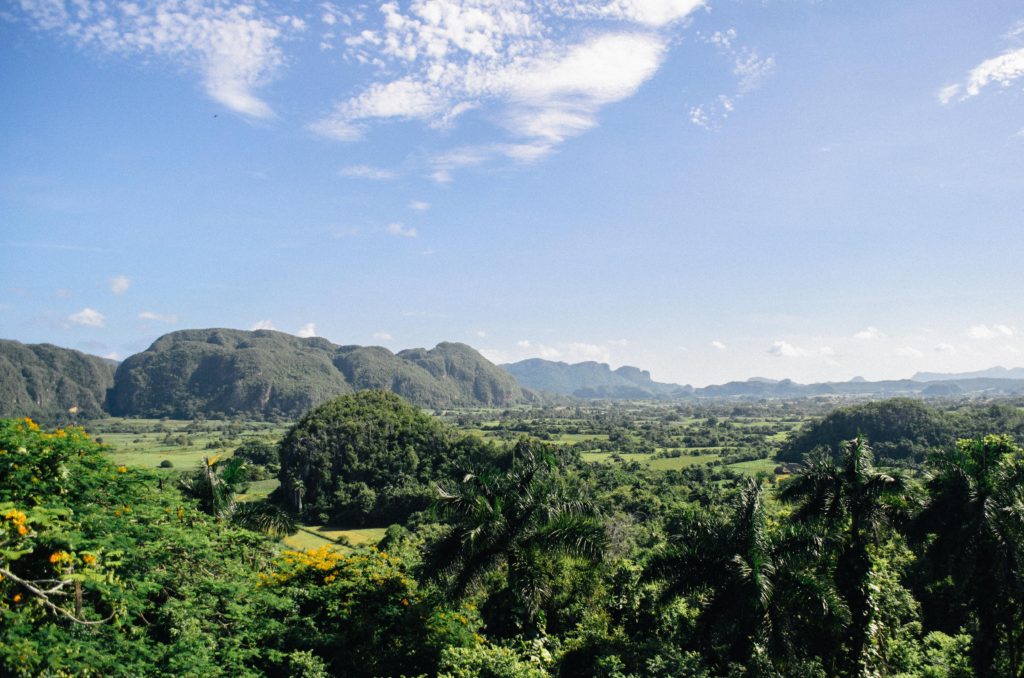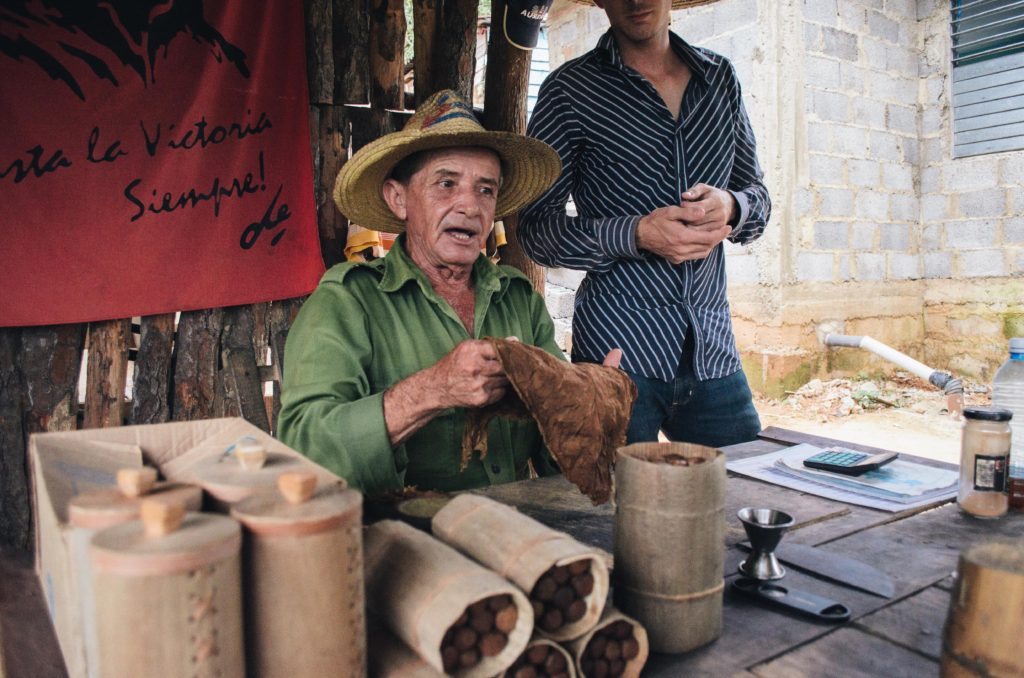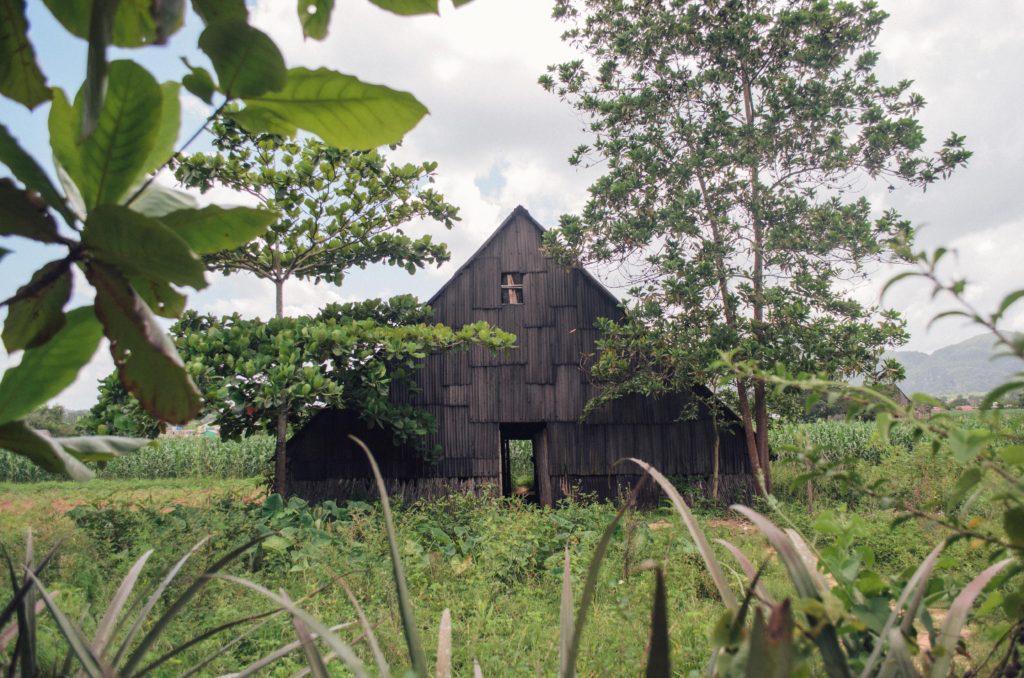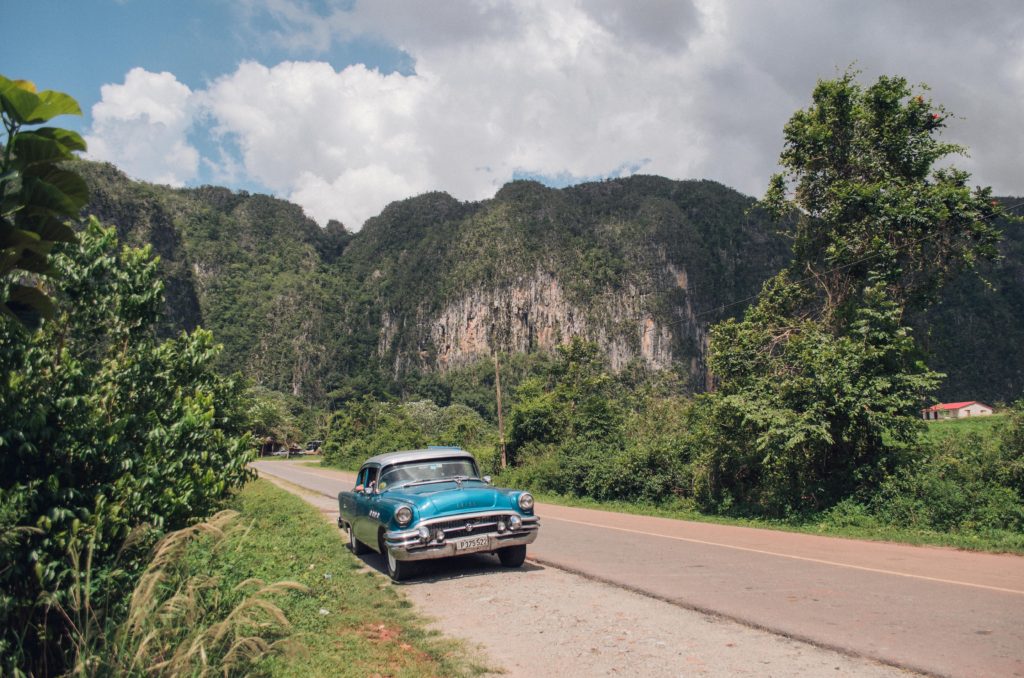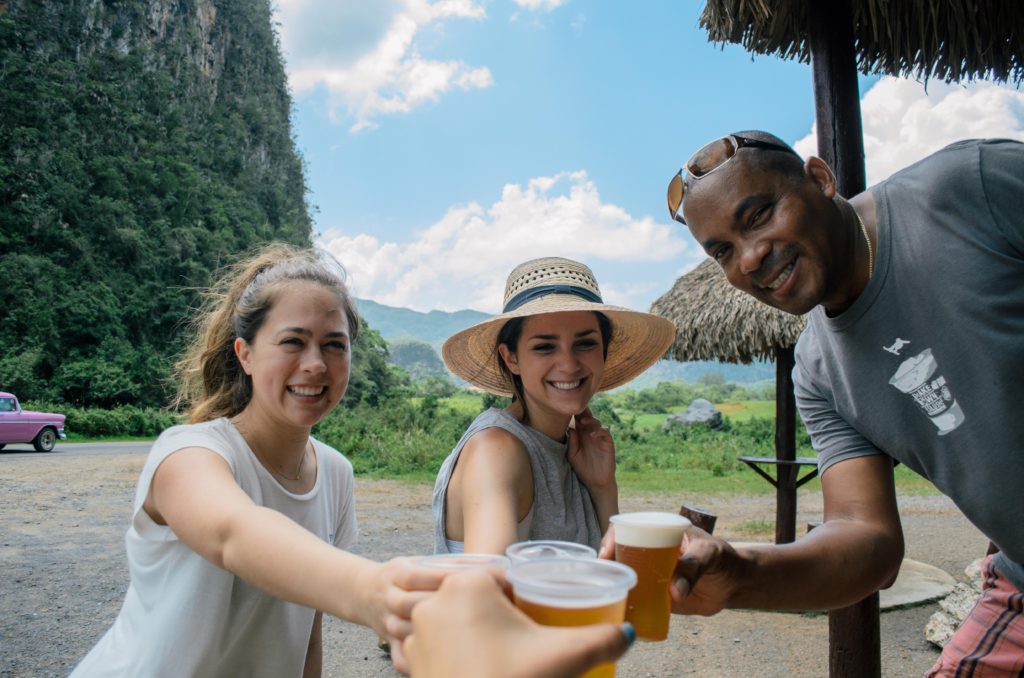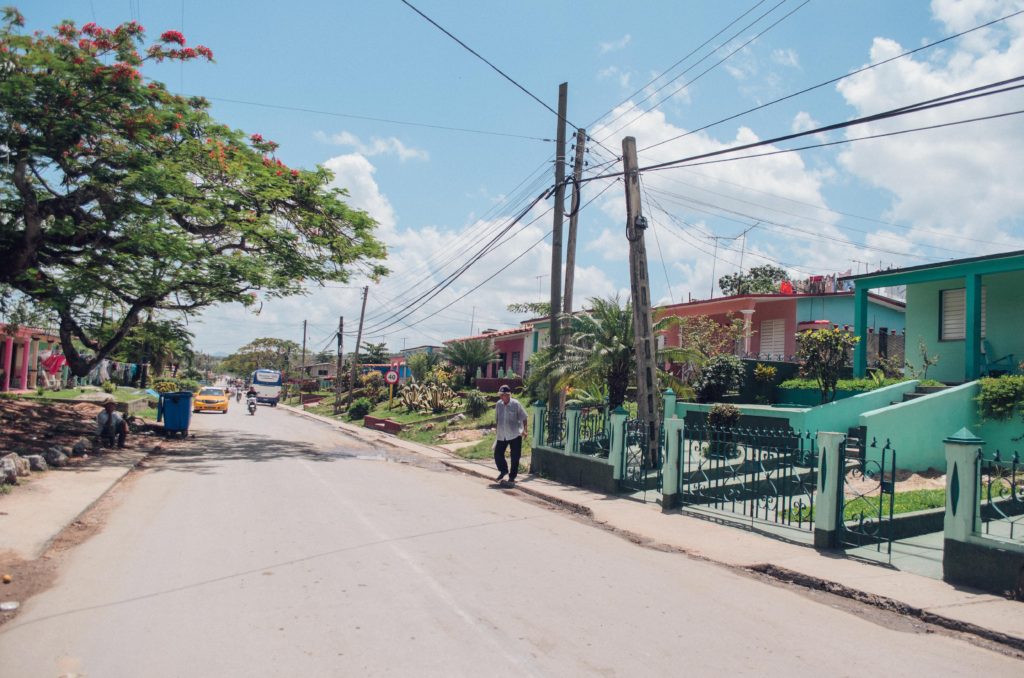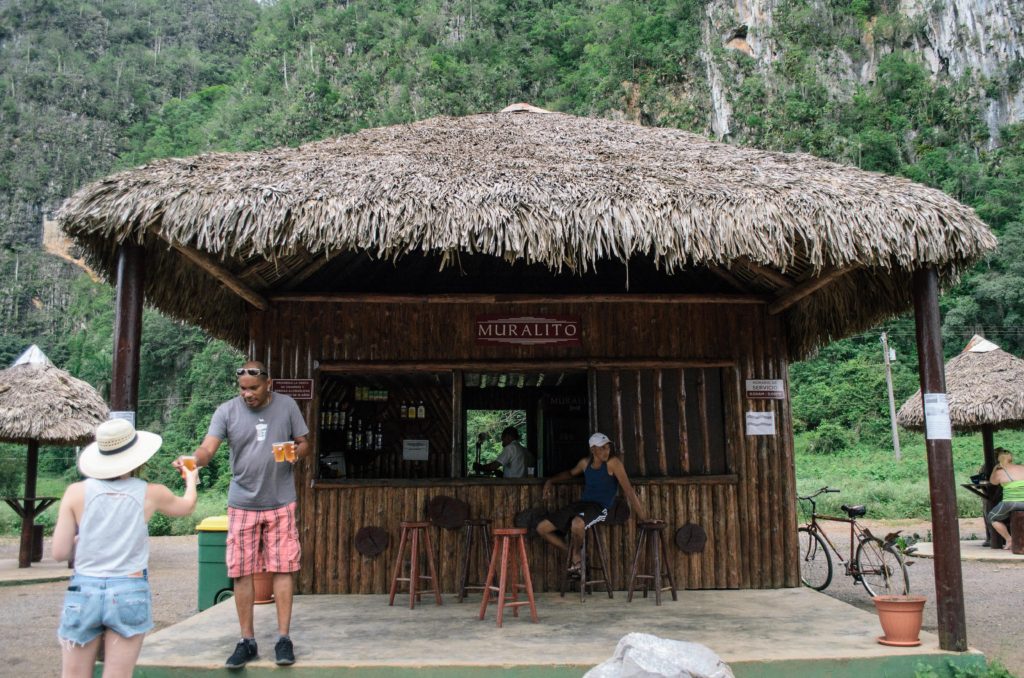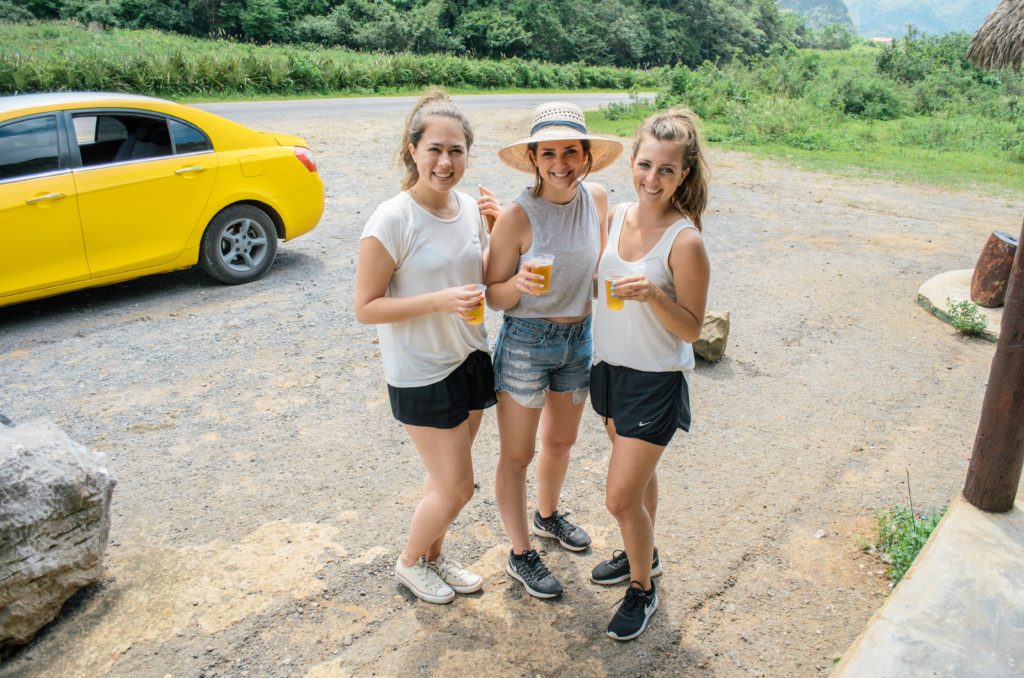 Day Trip: Santa Maria Beach 
When we originally were planning out our trip we were thinking we'd go to Varadero for a day trip,  but once we arrived and got the feel of the city and chatted with the locals we decided that Santa María beach del Mar was the better option for us.  Varadero is a bit of a drive, about 2.5 hours from our Airbnb,  and Santa Maria was about a 30 minute drive. Since we were already doing such a long day trip to Viñales we thought it would be a bit much to do two long day trips, and we wanted to get the most out of our days. While both places are stunning, it really depends on what you're looking for. Veradero is much more touristy and has a resort type feel, while Santa Maria has a more local feel. I'm pretty sure we were the only tourist at the beach, which I loved.  Our taxi driver was recommended to us by  the girls staying in the Airbnb prior to us, so we called him up to reserve our trip. Taxi's are a bit different in Cuba, sometimes they are pretty easy to call from the street, but we found better luck making reservations for things that were time sensitive (airport departures, day trips, etc). The taxi waited for us in Santa Maria from about 11am – 3pm and  just hung around until we were ready to leave. The cost round trip was only $40! I would recommend arriving to the beach early, around 11am, the sun gets super hot around 3pm so it's pretty unbearable depending on what time of year you go.  We ended our night with dinner at Cafe Laurent.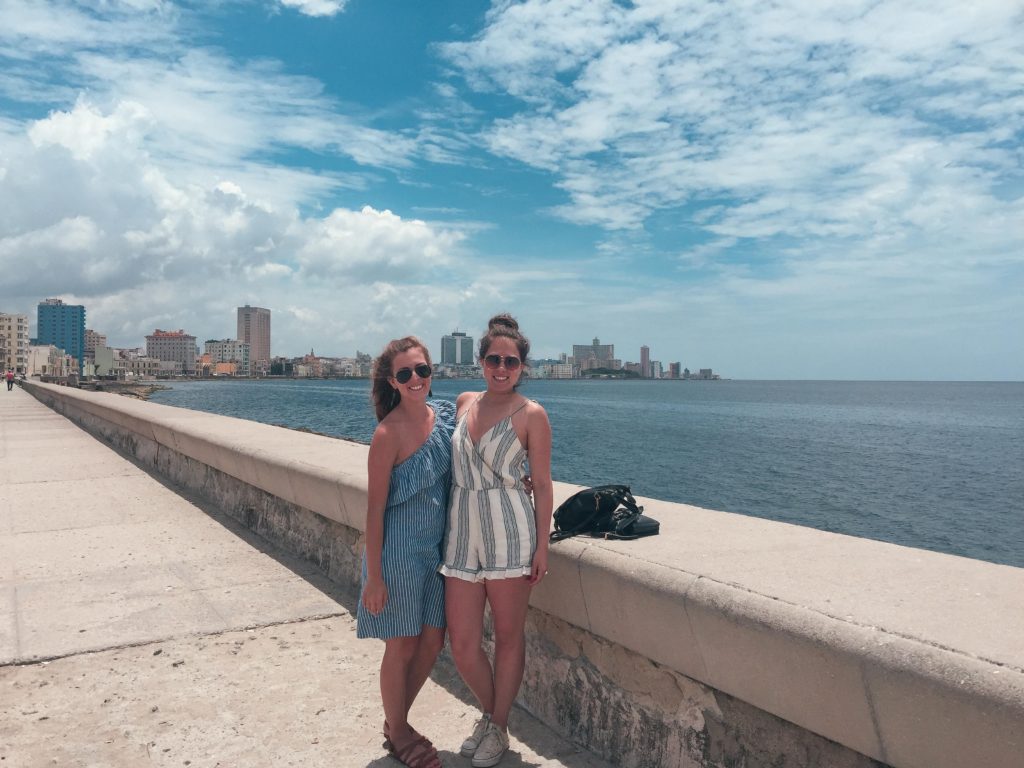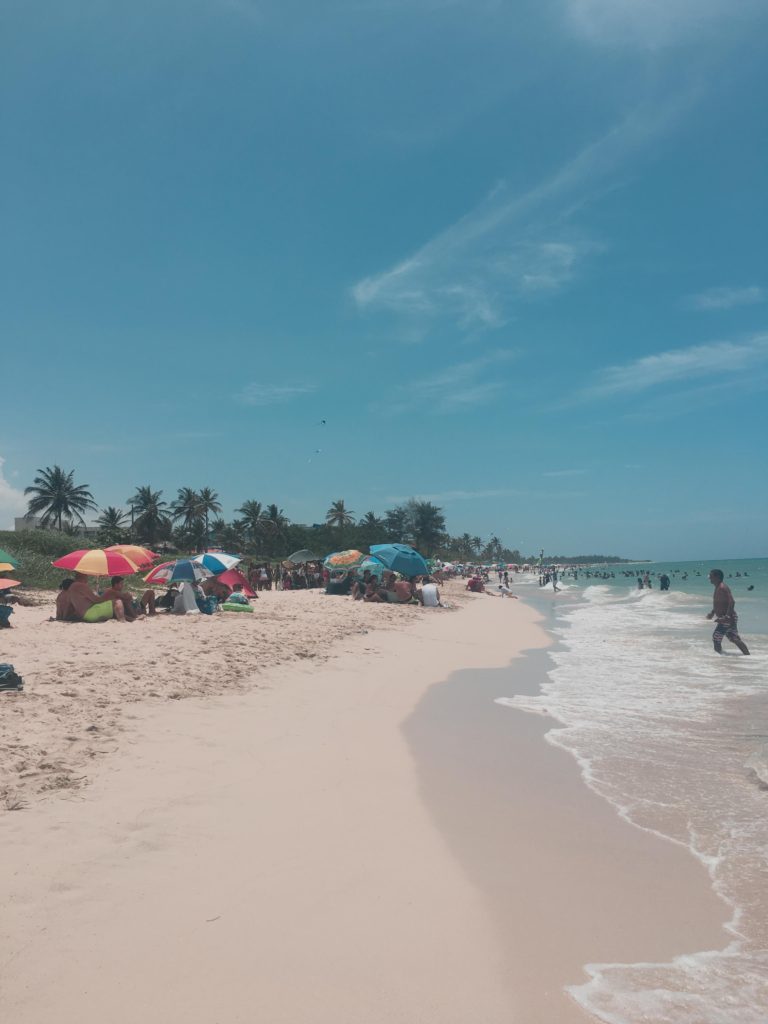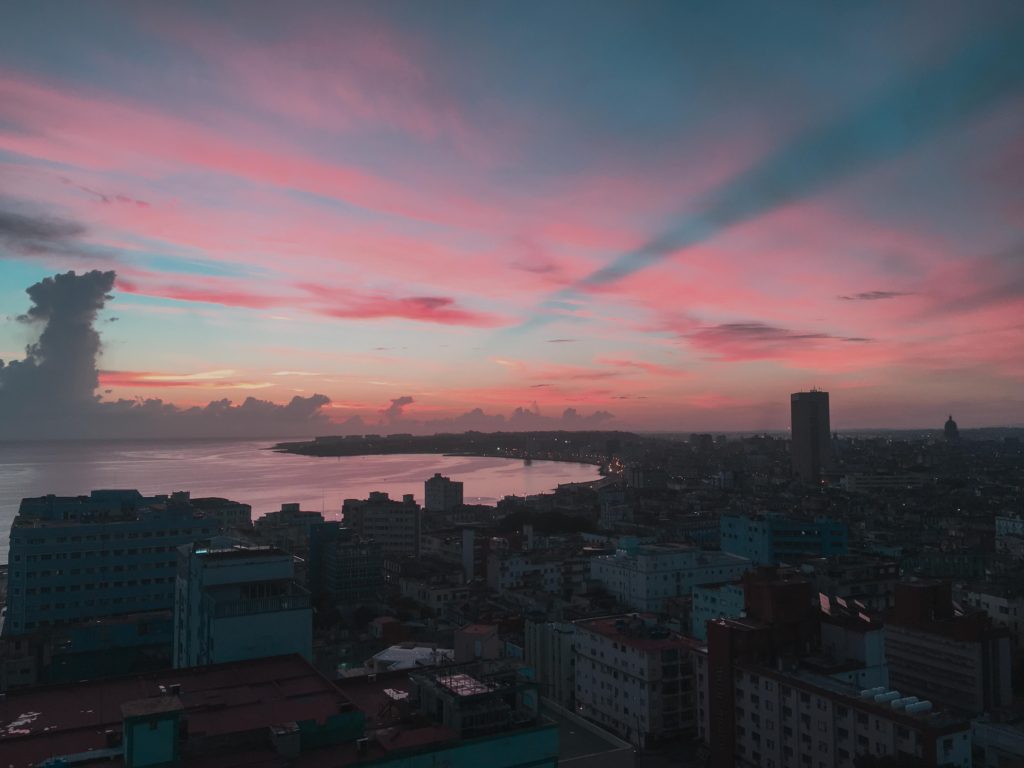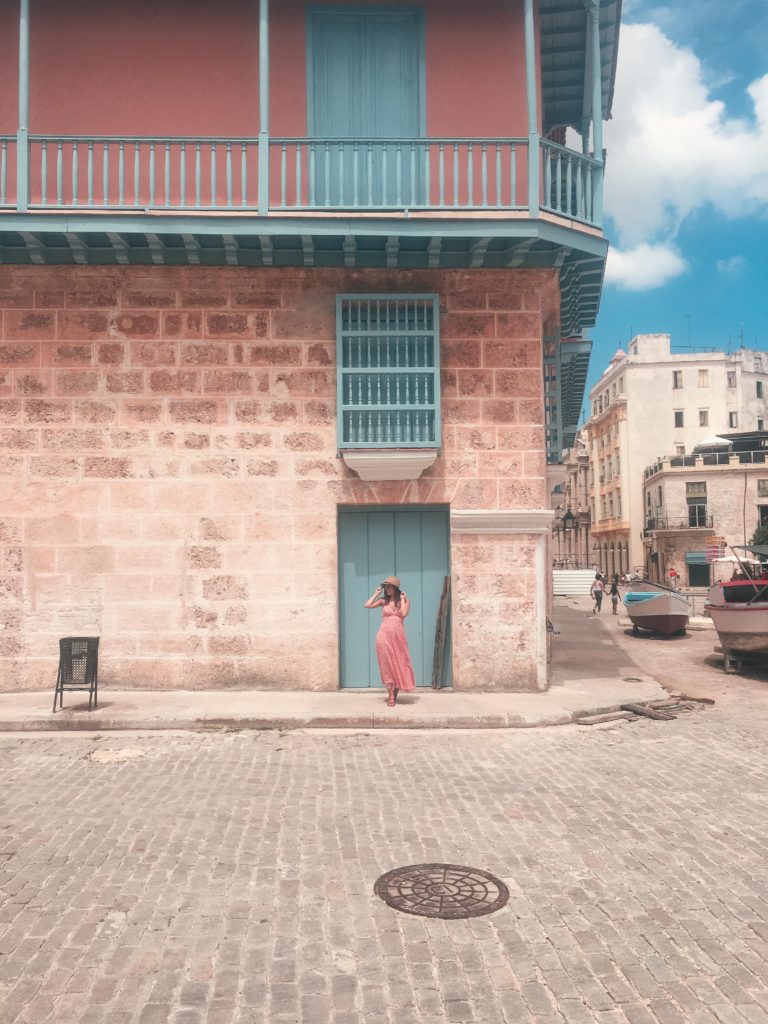 Day Trip: Old Havana 
As I mentioned above, spend some time just walking around Old Havana. Walk down the Malecon into Old Havana – there's so much to see!  It's quite small and feels very European with the Spanish influence and cobblestones. No itinerary needed – you'll get lost in the beauty and stumble upon gems on every corner.  A few places to check out: Plaza Vieja, Plaza de la Catedral, and Museo de Revolution.  O'Reilly 304 is also in Old Havana.We were obsessed with this place and wish we would have gone sooner so we could have gone more than once.  We didn't make reservations and arrived around 7:15pm and had about a 10-15minute wait. We ordered grilled shrimp, empanadillas, grilled potatoes, a few appetizers and 10 drinks (!!!) between the three of us. Our total was only $90!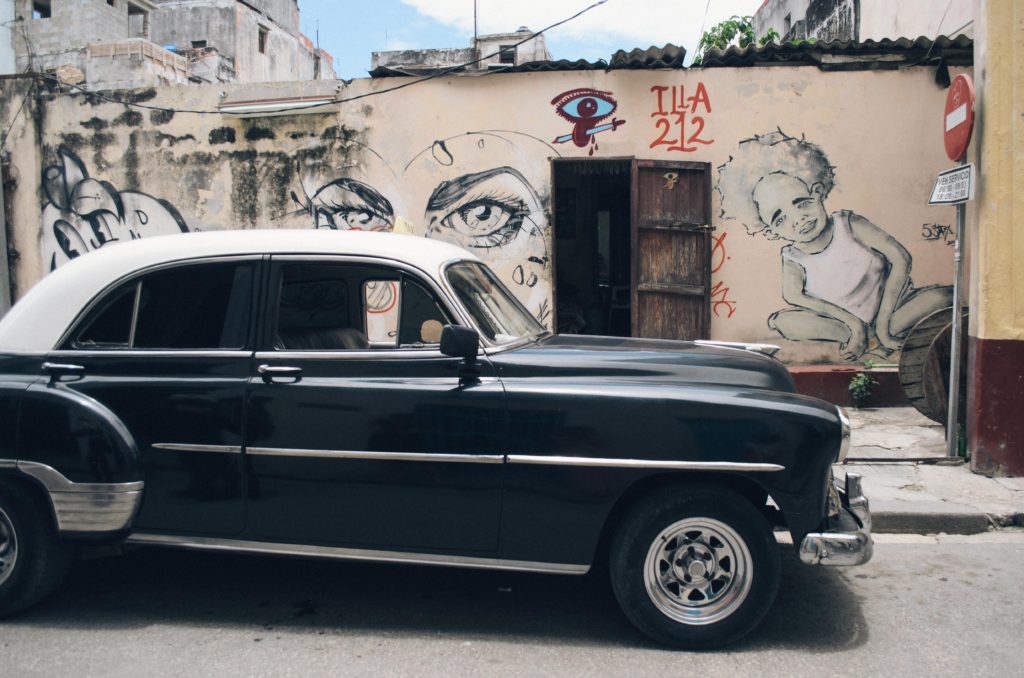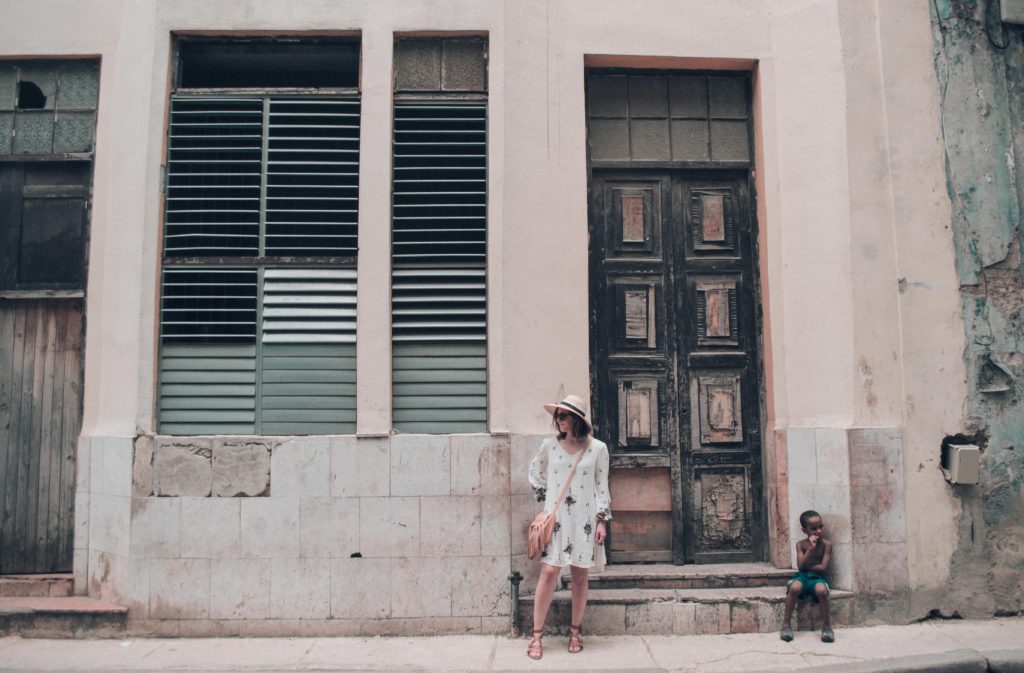 Other Tips:
Bring cash to Cuba! You know how I feel about this one! Make sure you have extra to be safe.  About $150 USD/day worked out well for all 3 of us. It's a 1:1 ratio between CUC to USD. There's also another currency in Cuba CUP, so make sure you don't get cash back in these bills. CUC bills have landmarks, CUP bills have people

Exchange your cash at the airport; there is a money transfer station right outside of the airport. The line wasn't that long. 

Know the intersections of the places you're headed. Even if you have the address, drivers need intersections since they don't have GPS.

Bring plenty of snacks/medicines/toiletries since you can't get this stuff easily there. Our Airbnb was right above a mercado, so we were able to grab water bottles every day. 

When you go out at night, bring tissue/hand sanitizer. These aren't really supplied or they give you such a small amount.

Salsa dance with locals!

Download Maps.Me and download/save Cuba maps! This was such a great tool for discovering places and locating where we were. Google Maps doesn't load places, and data/wifi is pretty limited. 
Expect the unexpected and go in wth an open mind. Cuba is a stunning, vibrant country and so much to offer. 
I hope this helps you in planning your perfect trip to Cuba. I've posted some of my favorite outfits from the trip! Let me know if you have any questions.
Thanks for reading! xx